Amateur Beacons for the 21st centuary
How we can use modern technology to make beacons more useful, add versatility and ease the approval / licensing issues.
Powerpoint presentation, at Wey Valley ARG 3 Sept 2010
Beacon Timestamp
Adding a timestamp to beacon transmissions to allow automatic QSLing and verification of reception.
Supporting software BCTMSTMP.ZIP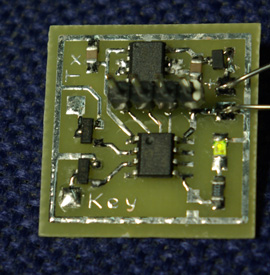 The G4JNT Programmable Beacon Keyer
Beacon Keyer including the Time stamp
DTMF Remote Controller
DTMF Remote control over a telephone line.
This article was first published in Radio Communication in August 2001
5MHz Beacons
Design and construction of the 5MHz beacons GB3RAL, GB3WES and GB3ORK
This article was first published in Radio Communication June/July 2005
HFBCN02.ASM PIC Code for driving the 5MHz beacons GB3WES and 'ORK
Includes the code for reading NMEA data from various GPS modules.
OperaBeacon.zip PIC Based generator for the 'OPERA' on-off switched data mode. Switch selectable symbol lengths for OP05 to OP30.
PCBCN - For controlling a timed personal beacon using a PC. Specifiy the timing repeat interval, offset from the hour in minutes and seconds and the Tx duration in seconds. At the right time, the DTR and RTS lines of the requested COM port will repeatedly activate a beacon transmitter for the duration.
No Bells, No whistles, just a simple timer. Stand-alone executable and VB6 Source code.